New York Times Ad: HSUS and Michael Vick
This Humane Watch ad appeared in the December 19, 2010 edition of the Sunday New York Times. It followed comments made by HSUS President and CEO Wayne Pacelle four days earlier. Pacelle argued in the Atlanta Journal-Constitution that convicted dog fighter Michael Vick "would do a good job as a pet owner."
Tremendous outrage ensued from animal lovers and pet advocates all over the world, including some calls for Pacelle's resignation.
The Times ad lists the toll-free phone number for HSUS's membership department (1-866-720-2676) and encourages HSUS members to call and cancel their monthly pledges.
The reference to the "GIANT check" in the headline pertains to the legendary NFL rivalry between the Philadelphia Eagles (Michael Vick's team) and the New York Giants. The two teams played in New York on the day the ad ran.
Click here to download and read the original article in PDF format.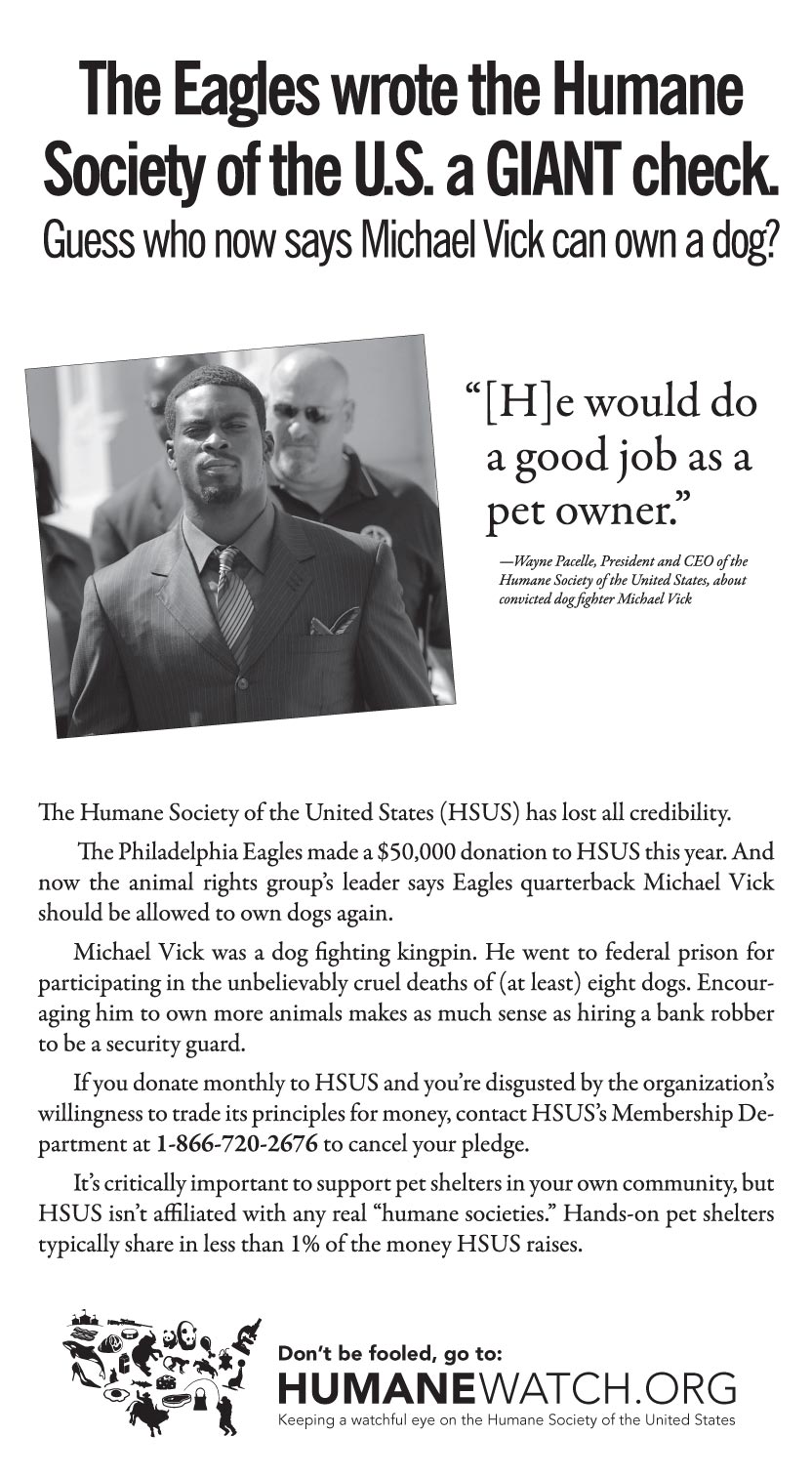 ---